We're so confident about our experience and services, we offer trial campaigns and return on investment calculations.
Cost benefit analysis and return on investment are the foundation for most business decisions. The financial benefits of utilizing our services will be an increase in sales and revenues.

Standard ROI calculations will not include the intrinsic value of the new contacts that you have made, the value of future sales from your new clients, and the increase in your sales pipeline which will ensure that future financial goals are met.

We would be more than happy to provide return on investment calculations for your business. In short, our services will increase your revenues.


Potential campaign objectives:
Increase current and prospective sales with a full sales pipeline through long term programs.
Quick boost in sales and profits with short-term campaigns.
Increase return rates with previous or current customers.
Significant enhancement in average monthly sales with lead generation and/or appointment setting programs.
Market research to gather names of decision makers, titles, and phone numbers for future marketing endeavors.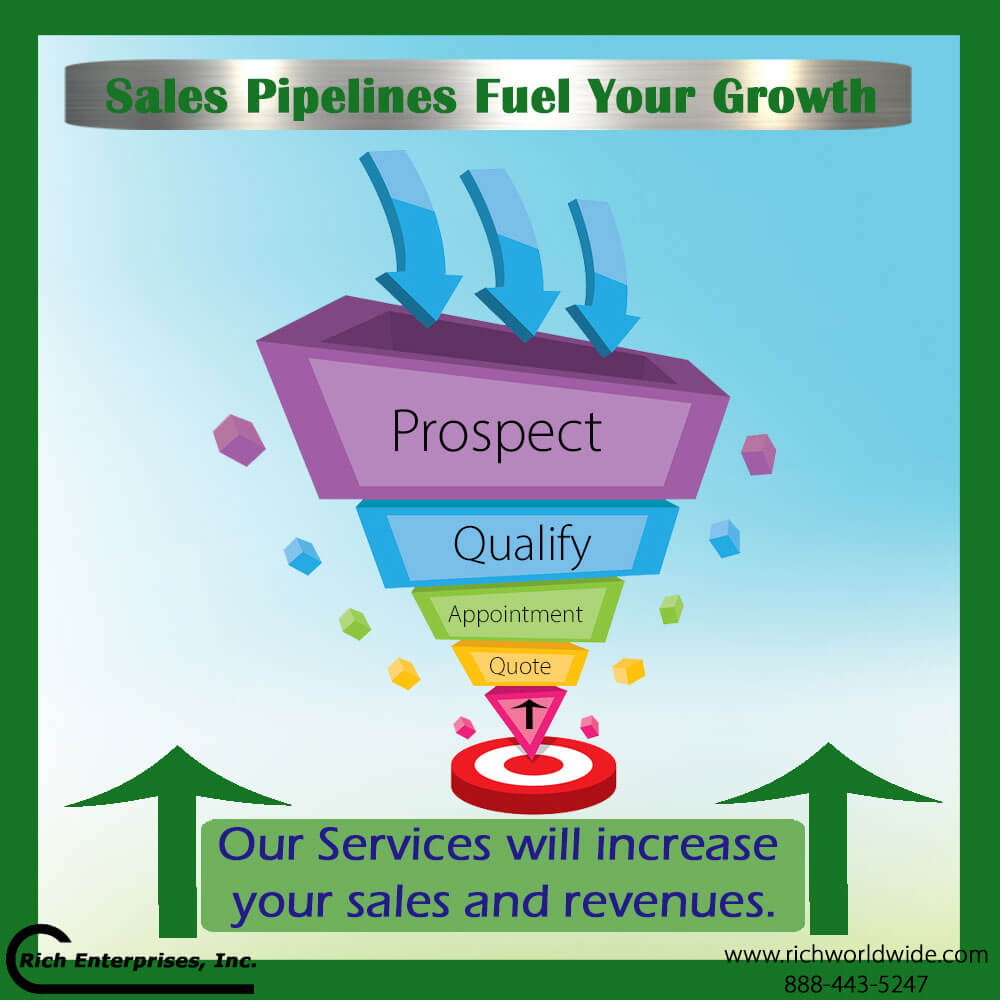 Advantages of an inside sales campaign:
Cross selling – Announce new products to current or prospective clients by providing a service or product that may be complimentary to their existing purchases.
Up selling – Announce new products to current or prospective clients by providing a service or product that may be an enhanced or better version of their existing purchases.
Increase in market penetration within your current and potential customer base by reaching out to new prospects that you have not been able to reach due to lack of resources.
Expansion of your current base by pursuing a new market. New market could be reached by tweaking your presentation for that specific market or by expanding into a new geographical market.
Our energy inside sales programs can include any of the following:
Identifying the market characteristics that define your ideal customer. Once we have those parameters in place, we can utilize a contact list for our strategic calling efforts.
Strategizing with you directly to create a solid market approach and sales scripting. We want scripting to be concise, influential, and uniquely developed based upon your company.
Calling potential business clients to engage in meaningful conversations supplemented by distributing marketing collateral to interested prospects.
Lead generation services and lead qualification to determine which prospects appear to be a good fit.
Assessing each prospects level of need for your offering by asking strategic qualifying questions to determine if it's a good fit.
Appointment setting programs, so that your sales team has additional opportunities to present your offering, develop relationships, and increase your sales.

Steps for nurturing leads
We've identified five key steps for building your business by nurturing new Leads.
1. Identify your target market. Determine what criteria defines your Ideal market including which business types, big or small, and what areas you can service most effectively. We'll help you strategize to find the best criteria for the calling list.
2. Reaching out to that market. Your sales team has a limited number of hours, and quite frankly, most sales reps loathe cold calling. We specialize in making things easier for your sales team and providing cold calling services.
3. Connecting to each prospect. Our sales team has the skills to navigate through gatekeepers to find the right contact, present your offering, guide the conversation, qualify the prospect with key questions, and then turn that lead or appointment over to your sales team.

4. Building relationships. Here is where your sales team takes over. They will contact the new leads, establish greater rapport, begin to build that relationship, and nurture the lead.

5. Increasing sales and revenue. New leads and a full sales pipeline will ultimately bring new clients for you and increase your sales and revenue.
What we provide for our clients:
A conference call each week to discuss the appointment results, program results, and possible improvements.
Daily email reports with opportunities and all marketing efforts made on your behalf.
Continual campaign monitoring--results for our clients are our highest priority.
We will contact you as needed to gather feedback to improve results.
Top